How to help your dog lose weight
Is your unconditional love making your pooches obese? It is an old saying that a way to man's heart is through food. And the same applies to your Pooch. In fact, canine obesity is the most common nutritional disorder seen in dogs. The number of pawrents beefing up about their pet's increase in weight is quite alarming. No exercise and constant feeding have led to an increase in weight.
Obesity is the most common disease in India, affecting our little furry friends. Up to 60 per cent of dogs are overweight, and about half of those are obese. Your dog's increasing weight should not be taken lightly, as an obese dog can lead to serious health problems like arthritis, diabetes, and heart disease. There are many reasons for the increase in the weight of dogs, but the most common one is lack of exercise, especially in Indian society. Another reason responsible for the weight increase of dogs in India is a lack of knowledge and a poor range of pet food.
What causes obesity or increase in weight in Dogs?
Obesity is an accumulation of excess body fat when calorie intake exceeds calorie burn. There are many factors that can contribute to weight gain in a dog, which can include;
1) Overfeeding
2) Lack of exercise
3) Breed
4) Age and gender
5) Spay/neuter status
6) Diseases such as diabetes mellitus, hypothyroidism, etc
How can I tell if my Doggo is overweight?
A quick way to access your dog's weight at home is to check the following things:
1) When you stand behind your dog and watch down, does it resemble an hourglass?
2) Do they have a waist?
Can you easily feel their ribs?
If your answer is no to all the above questions, then there are chances that your dog is overweight. Thus, here are a few vet-approved tips to help your pet reduce weight.
Simple ways to help your pup reduce weight
Exercise is essential to helping your overweight dog get healthy, just like it is for humans. Increased movement helps your dog burn off energy (and calories consumed). Thus, if you find your pup has put on some weight, rather than ignoring it, you better take steps to control it.
Here are some easiest tips for your dog to safely shed excess pounds;
1) Food Factors to consider
Many paw-rents simply go to shops and buy pet food without checking the ingredient label. Many times, people buy one that costs less and might contain low-quality ingredients. There are a few things you need to look out for while considering dog food.
Don't get carried away with fancy ingredients printed on the back of the label. Food quality means a well-balanced diet having an apt ratio of essential nutrients. Your dog food should contain carbohydrates, fat, protein, minerals, and vitamins. If you have the slightest doubts about the best dog food, you can always ask your vet.
Feeding your dog a single diet, again and again, may result in malnourishment. As a human grows, one changes his/her diet, in the same way, a dog's diet needs to be changed. Make sure to get the best of different types of food ranging from a combination of fresh and raw food. In this way, your dog will get all the nutrients as he grows. Keep your dog happy, healthy, and fit by giving me nutritious dog treats, food, and biscuits.
How much are you feeding?
When it comes to your dog, it is essential to set a benchmark of how much to feed your dog. It is not good to rely on feeding guidelines stated on the packets because like humans, every dog has different nutritional requirements according to age, activity level and breed. You can keep a count of your dog's calorie intake and feed him accordingly, or you can consult your vet for a proper diet plan.
2) Exercise
Eating healthy is the key, but no weight loss plan is completed without exercise. The most important part of your dog's daily life is walking. Walking is not just a way to exercise but also provides mental stimulation and an opportunity to sniff. While some dogs might require less exercise, every dog needs to move.
While 20 minutes of exercise twice a day is recommended, many dogs will require considerably more. An hour of exercise every day is suitable for many dog breeds. If your dog needs to lose weight, consider increasing the amount of activity he or she is already doing. Don't exaggerate your dog's exercise routine in one go, but go for short increments daily. Too vigorous activity can lead to joint problems in dogs.
If you don't have enough time to exercise your pup, then you can take the help of various interactive toys or treat dispensing toys that will keep your dog physically active. Toys are a great way to give your pet the interaction and exercise they crave for even when you are not around. You can check out Pawsindia's exclusive range of toys to get your pup a good session of exercise. We have a wide array of interactive and smart toys like Wicked Bone, Wobble Wag Giggle Ball, Wicked Ball SE, etc to keep your pup entertained and exercised.
3) Count the treats
Another possible way to reduce your dog's weight is by controlling his treats. Again, the quality and quantity of treats matter. No one wants to deny their dogs from consuming treats as they are a great way to train your pup. But over-pampering can lead to weight gain. Treats should not comprise more than 10% of the total daily calories of your paw.
Some paw-rents might be very conscious about their dog's diet, yet feeding highly processed dog treats can lead to weight gain. Many vets recommend using single-ingredient treats like Pawsindia Organics Raw Bites. These dehydrated meat jerkies have very low calories and fats in them. Plus, they are made with high-quality exotic meat making them rich in protein and perfect for diets. When it comes to treats, you cannot miss Pawsindia Licks Peanut Butter. It comes with the goodness of peanuts, flax seeds, and the richness of honey. Apart from the delicious taste, it is a source of healthy protein and helps with improving energy, immunity, skin and coat health, joint and limb mobility, etc.
4) Rule out a medical condition
Most of the time, it's the problem of lifestyle that causes obesity in dogs. Well, people are very excited to bring a pet home, but forget that it requires constant care, proper diet, and exercise to keep your pup healthy and happy. Not making your dog exercise, especially in Indian society, is the most common cause of obesity. If you are providing your dog with fresh and healthy food along with proper exercise and controlling his treats, but still not having any luck helping your dog lose weight, it might be time to pay a visit to your vet to rule out any medical condition. Sometimes, it happens that your dog has gained weight not because of food or treats, but because of an underlying medical cause.
A sudden increase in weight without any change in your dog's routine might indicate an underlying disease in your pup. Weight gain can also be a symptom of hypothyroidism and Cushing's Syndrome (hyperadrenocorticism).
5) Interactive toys
One of the best ways to get your dog to exercise is with the help of interactive dog toys. They are by far one of the best ways to help your dog reduce stress and kills boredom. They urge dogs to work for their food, much like they would in the wild. When a dog is mentally and physically engaged, they are less likely to cause destruction. To avoid boring your dog, make sure you have a collection of interactive toys and use them on a rotational basis. Interactive toys come in a wide variety which includes smart toys, treat-dispenser toys, squeaky toys, chew toys, and more.
6) Be patient as it's a long journey
If you think your pup will lose weight overnight, it is not possible.  Weight loss is a time-taking process and requires effort. Most importantly, keep a tab on calorie intake by your pup and make sure he gets daily exercise or walking. Obesity is not a big problem if you handle it carefully.
Overall, the best weight management strategy is to develop good and healthy habits in your pup from the beginning. Helping your Pooch reduce weight can improve his quality of life. As for their food needs, treats, dietary supplements or new interactive, teething, fetching toys, etc you have Pawsindia. We have everything to help you with reducing your pup's weight.
Pets are just like humans and require a fresh, healthy and nutritious diet. Aside from the fact that your pet needs food, there are many other essential things they need. Pawsindia's foremost goal is to offer high-quality, premium products for pets to keep them healthy and happy. Every pet deserves the best to live a happy and reasonable life. Thus, we cater to a wide array of wholesome food that's delicious as well as nutritious and delivers you supreme and trendy pet accessories which include toys, feeders, shampoos, conditioners and much more. In the end, all that matters to us is a happy and healthy wagging tail. And we are always there for you and your pets!
With PawsIndia – You Parent, We Pamper.
Cat Hygiene checklist
There's nothing greater than pampering your pet and making them look like a star. Most cats have real pride in...
on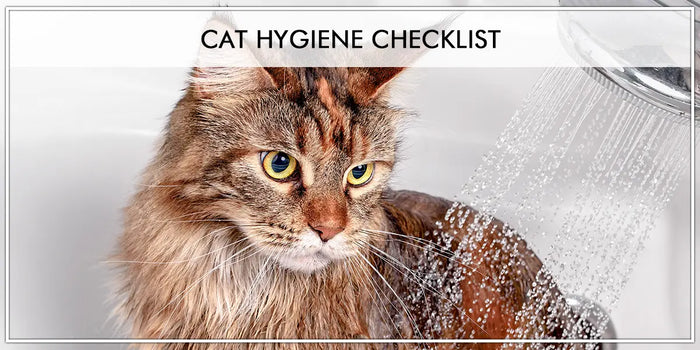 5 Most Common Digestive Issues Found in Dogs
Our dogs hold the most special corner of our hearts. The way they greet us at the door, wagging their...
on